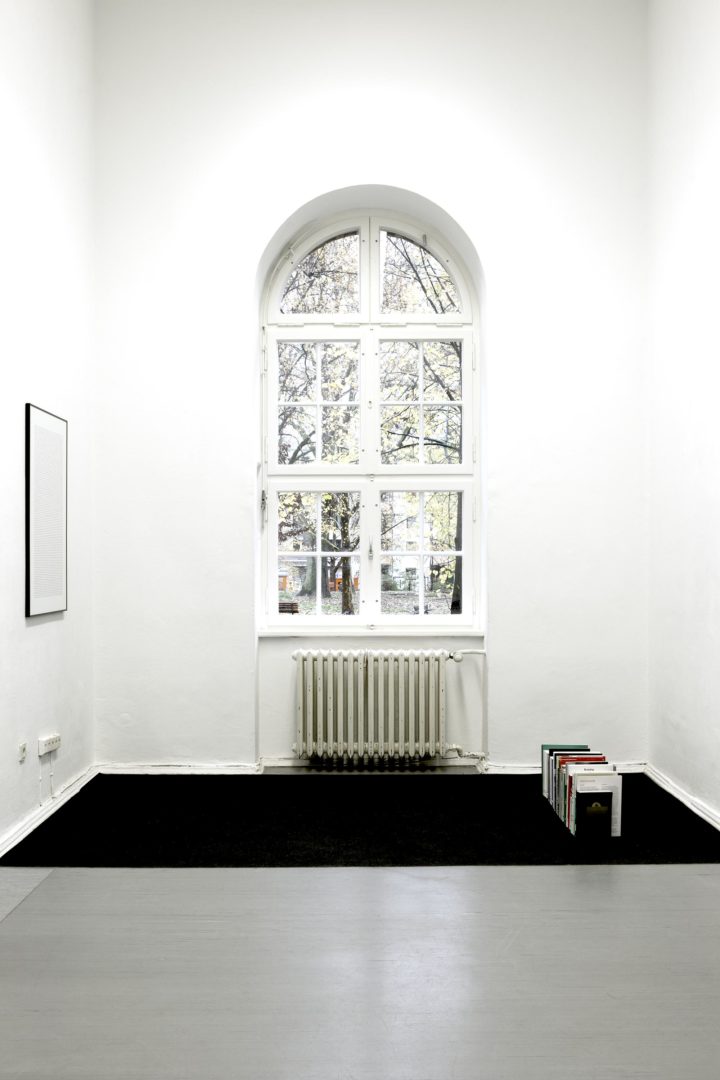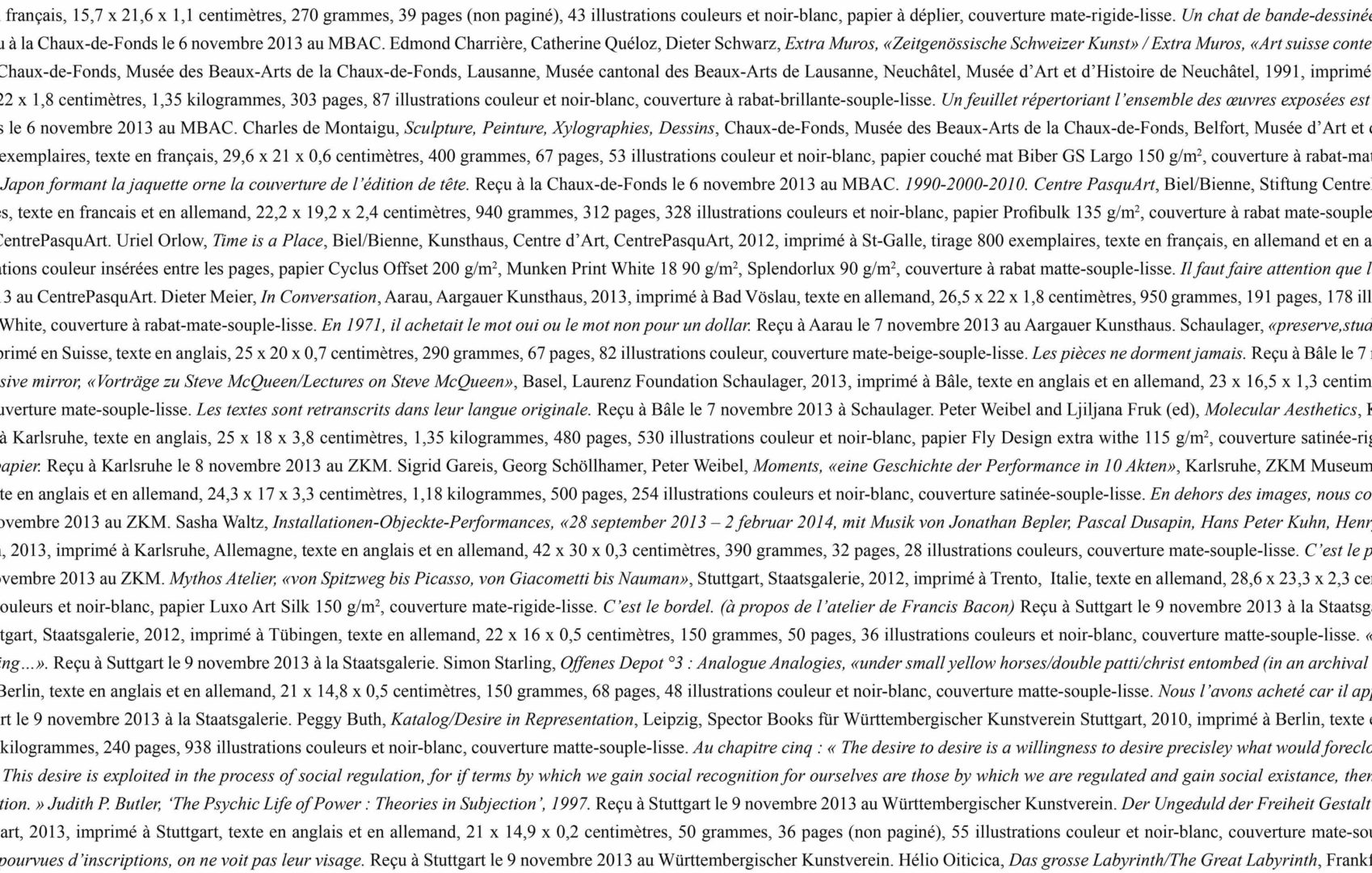 Books on the road, 2013

books, carpet, inkjet print, frame
installation, variable sizes
51 books
frame : 1000×70 cm

Exhibition view Dépôt de Dérive
projektraum Bethanien, Berlin
In collaboration with Anaïs Wenger
Photo Uta Neumann
An imaginary straight line between Geneva and Berlin. On this road, the visit of a maximum of places of art and exhibitions. In every institution one or several publications are collected, a bookcase is constituted, in the form of a suitcase. 7 days of travel, 12 cities, 19 institutions, 51 books collected. On arrival at destination, books are set up on the ground on a grey carpet. On the wall, a chronological inventory of the collected books is displayed, containing the first name and name of the author, the title of the work, the subtitle, the place of publication, the publishing house, the year of publication, the printing place, print, language, dimensions, weight, number of pages, number of illustrations in color and in black and white, type of paper, type of cover, comments, date and place of book's obtainement.