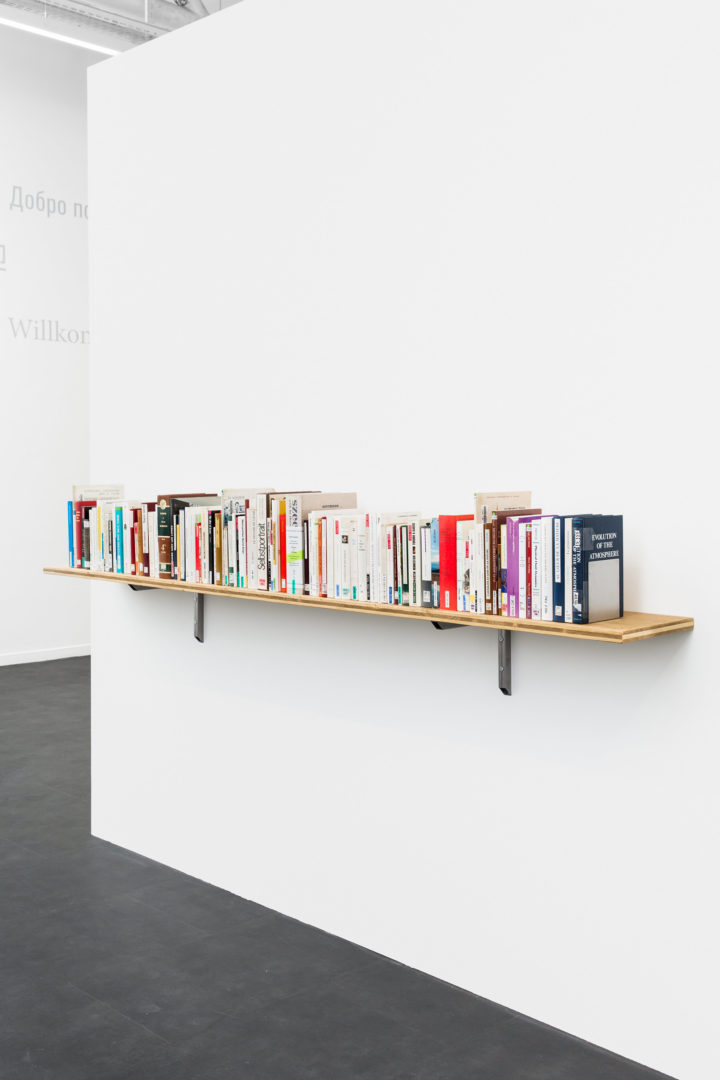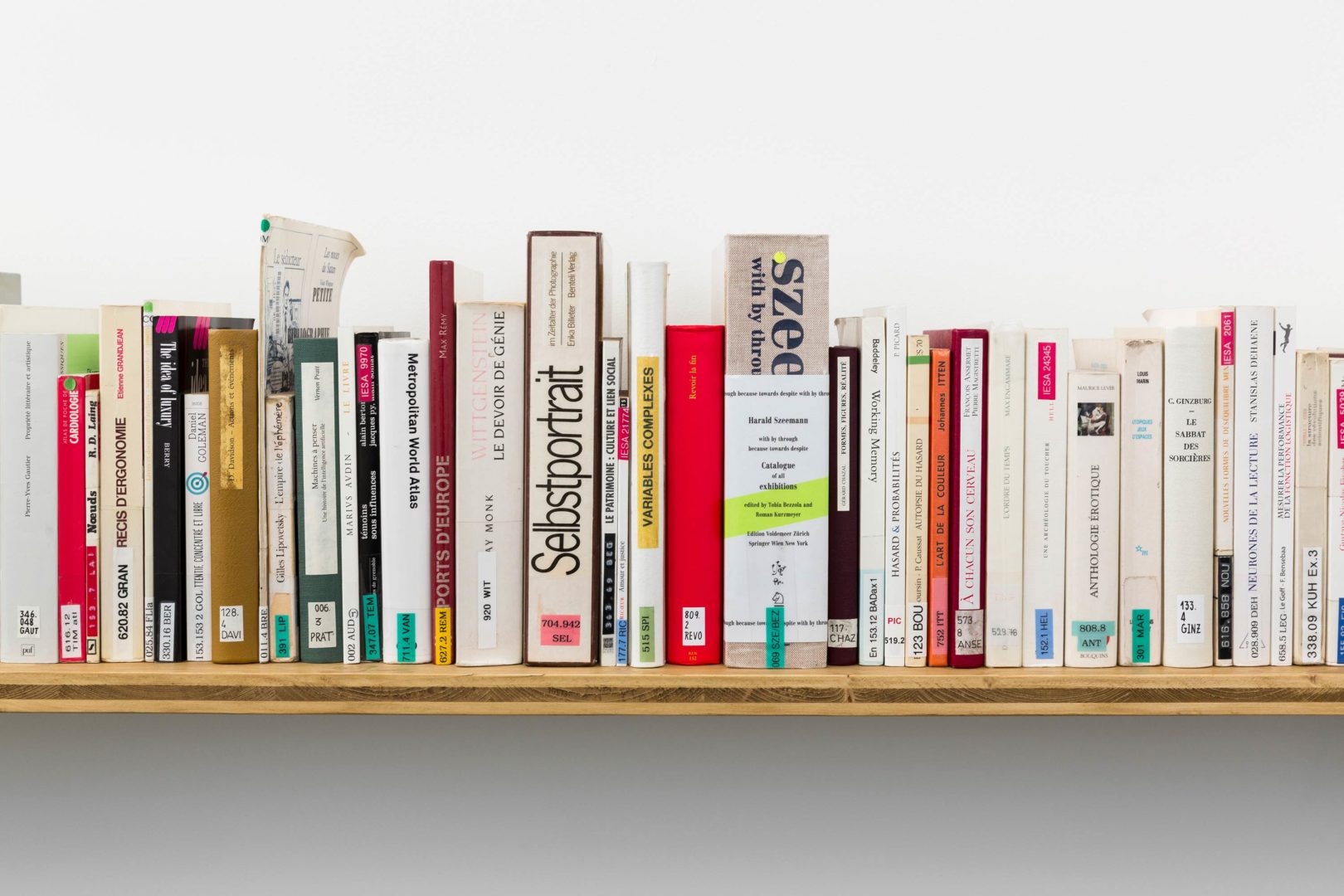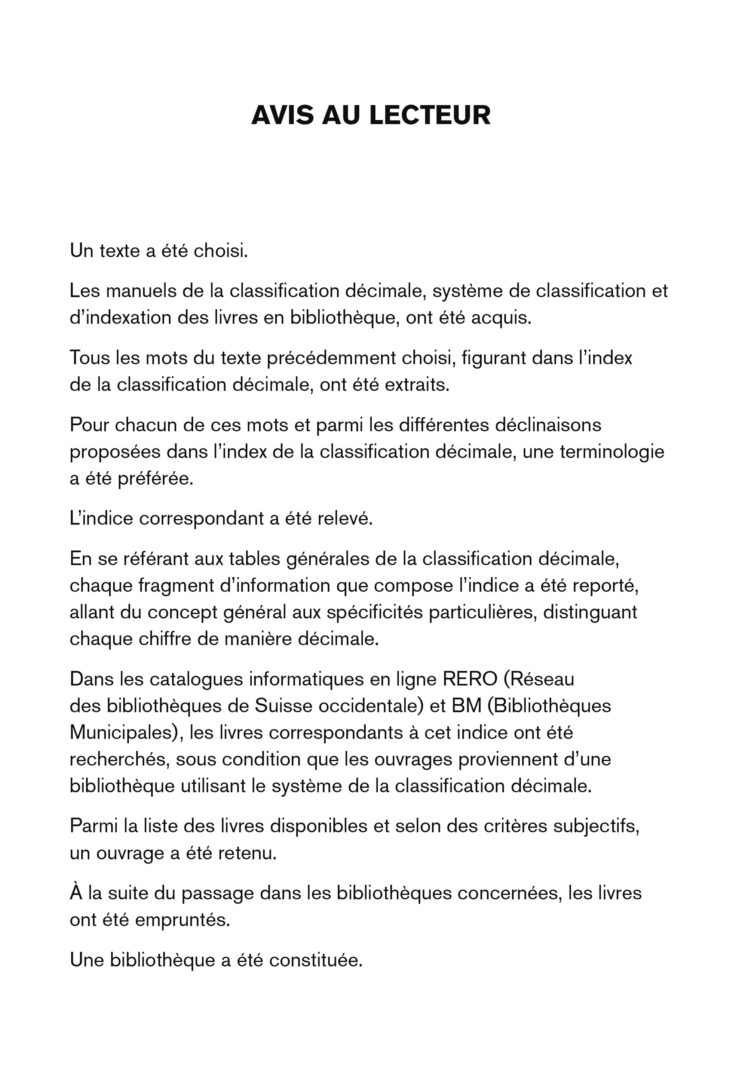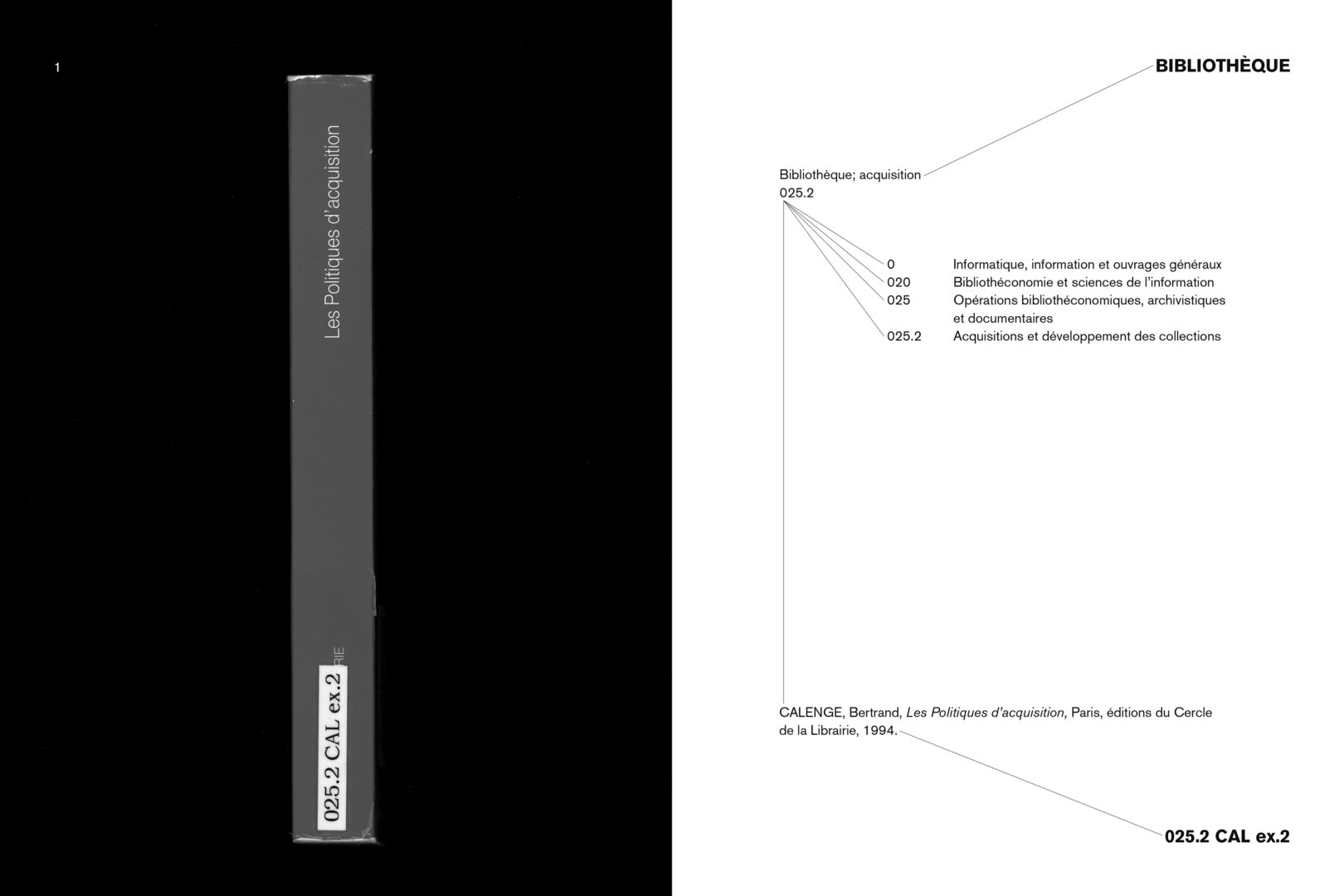 Consultation sur place, 2018

books, wood, steel
installation, variable sizes
bookshelf : 247×30×0,27 cm
lectern : 127×55×47 cm
edition : digital print, cover hot foil stamping
21×28 cm
200 pages
consisting of 94 borrowed books
1:1 scale reproduction

Exhibition view Proxy Paradise
New Heads Fondation BNP ParibasArt Awards
LiveInYourHead, Geneva
Photo Head-Raphaëlle Mueller

https://www.letemps.ch/culture/head-jeunes-artistes-jouent-collectif
Dislocation of an extract from Walter Benjamin's book Unpacking my Library : a talk about book collecting, using the decimal classification system which is a book organisation method used in libraries. The development of a new process of decoding and recoding allows to reconstitute a new book collection, all the books being borrowed from various libraries in Geneva. This new set is a codified translation of the original text. The text becomes object and the library sculpture.