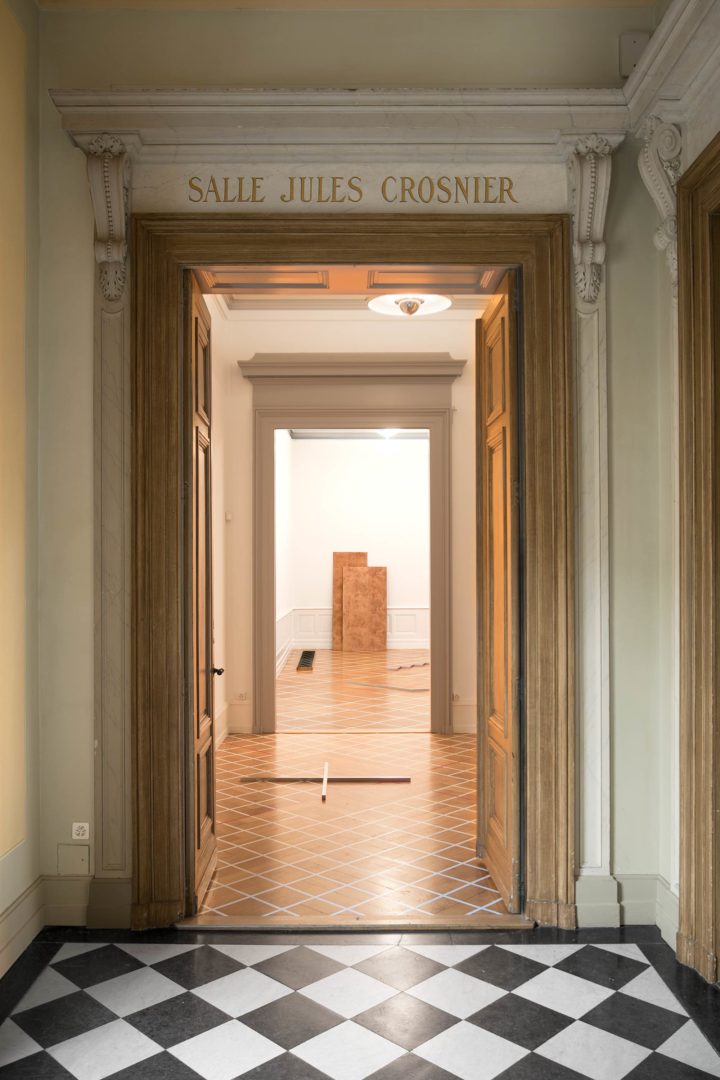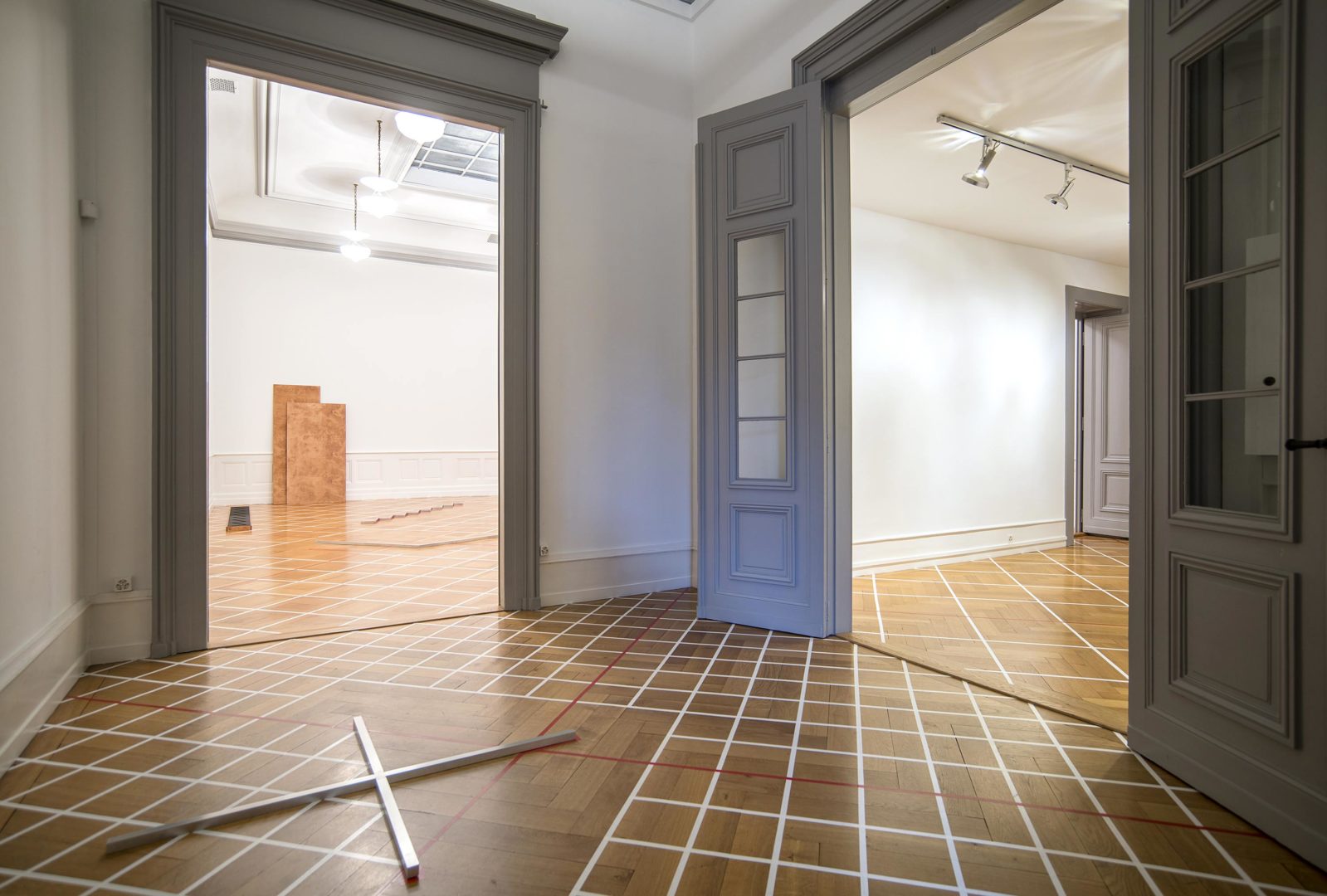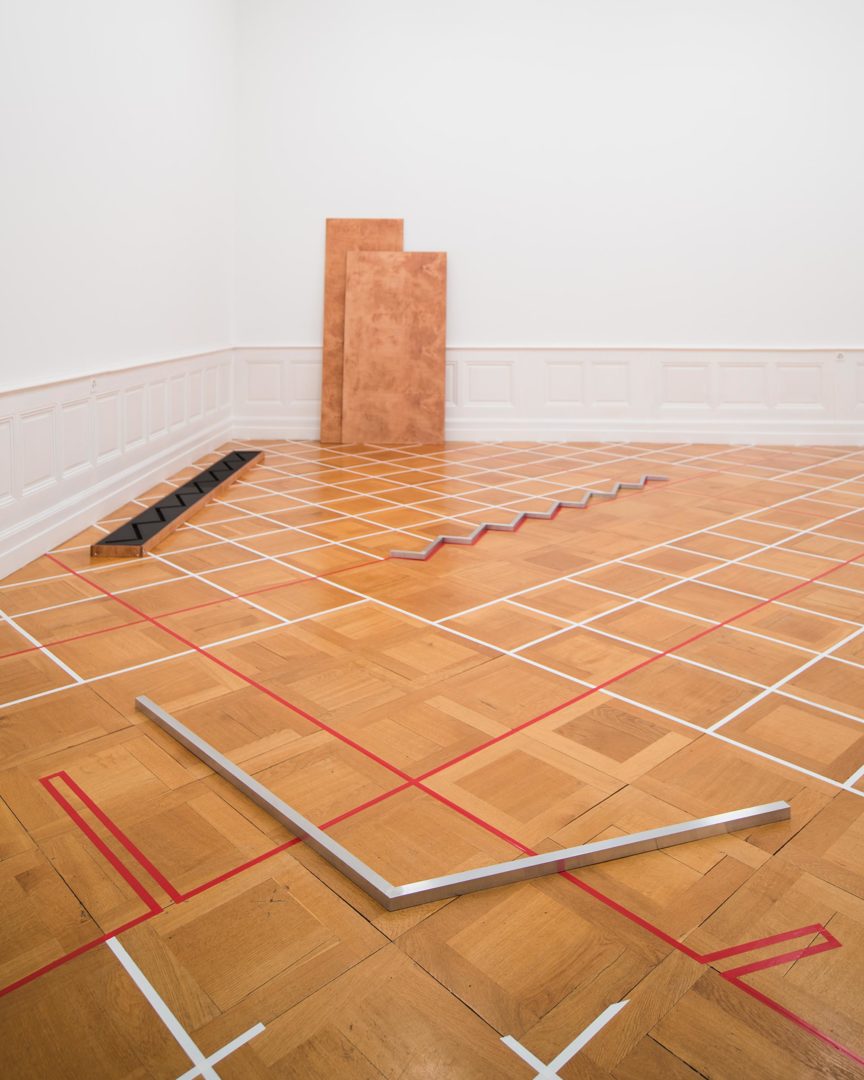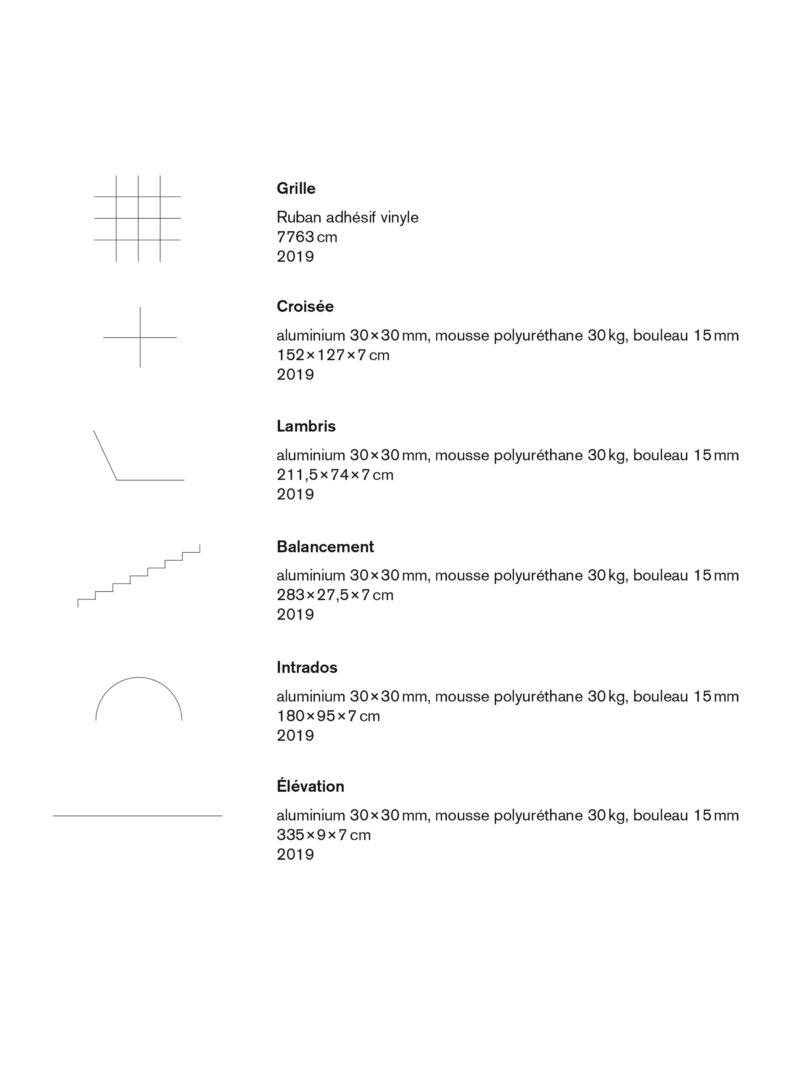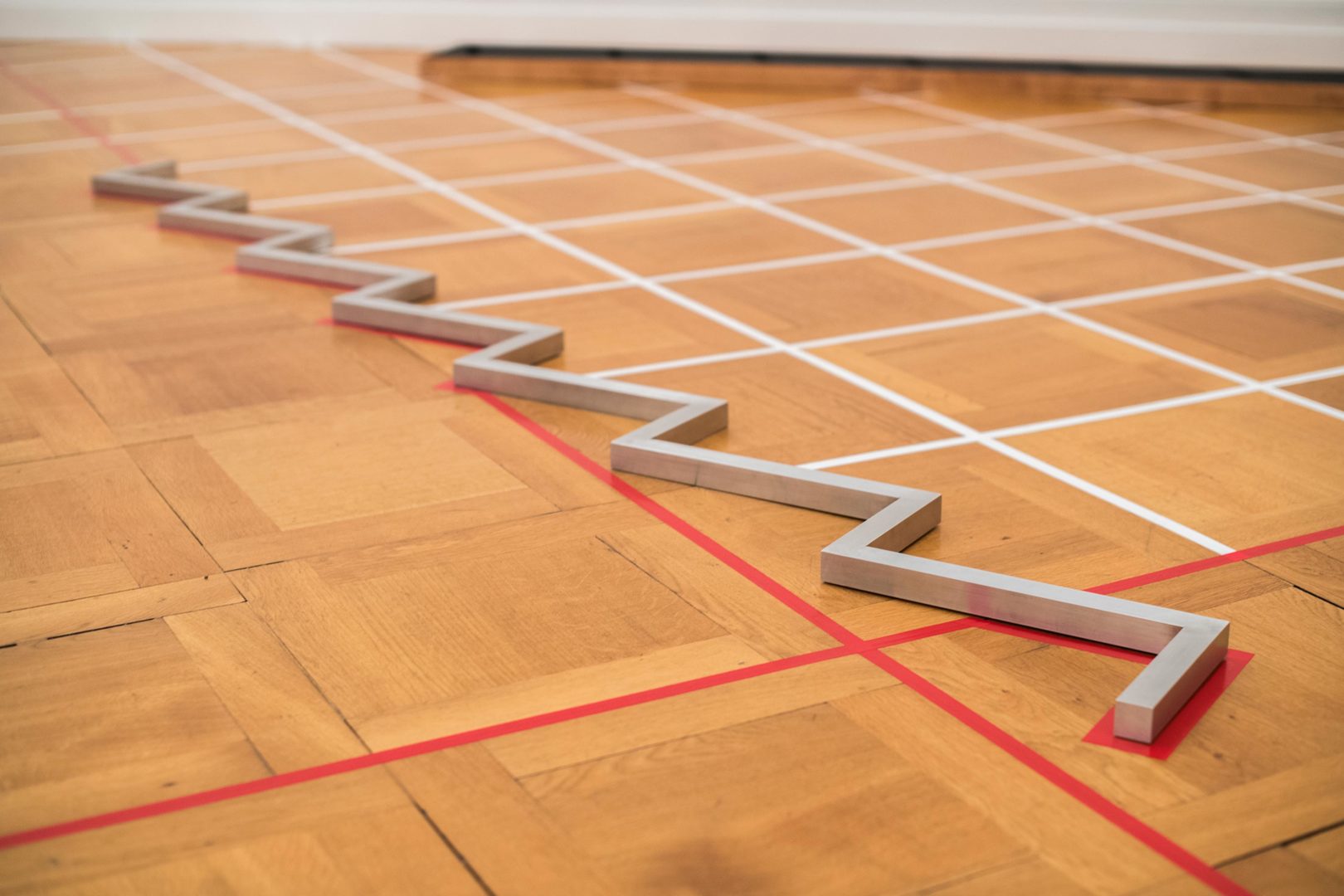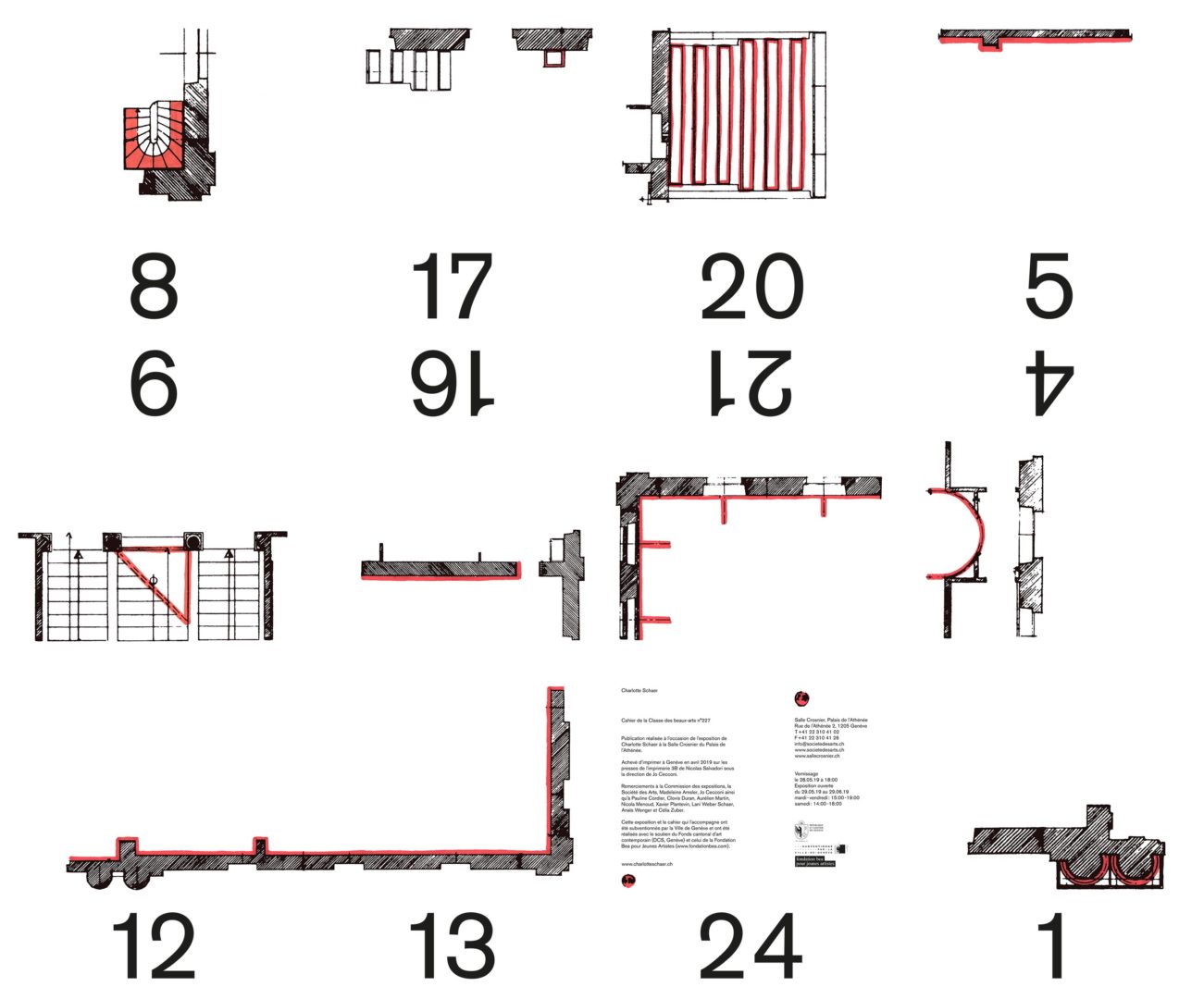 Point O, 2019

vinyl tape, aluminium, polyurethane foam, birch
installation, variable sizes
book of the fine arts Class n°227
offset print
76×63 cm

Exhibition view Point O
Salle Crosnier – Palais de l'Athénée, Geneva
Photo Greg Clément
A grid on the ground as a first cartographic measure of the space. Like a frame, standardised by the measures of the wooden floors of the three rooms that composed the exhibition space, this grid interacts into contact with these five geometrical forms. These are fragments based on the Palais de l'Athénée's architectural decor. Made in aluminium, these sculptures become measuring tools. Each one of them comes with a box that allows to see the forms' negatives, made in foam. Their functions fluctuate between transportation trunk, precious casket or sculptural object. These pairs – pieces and boxes – and the frame measure together the Société des Arts' building's core.