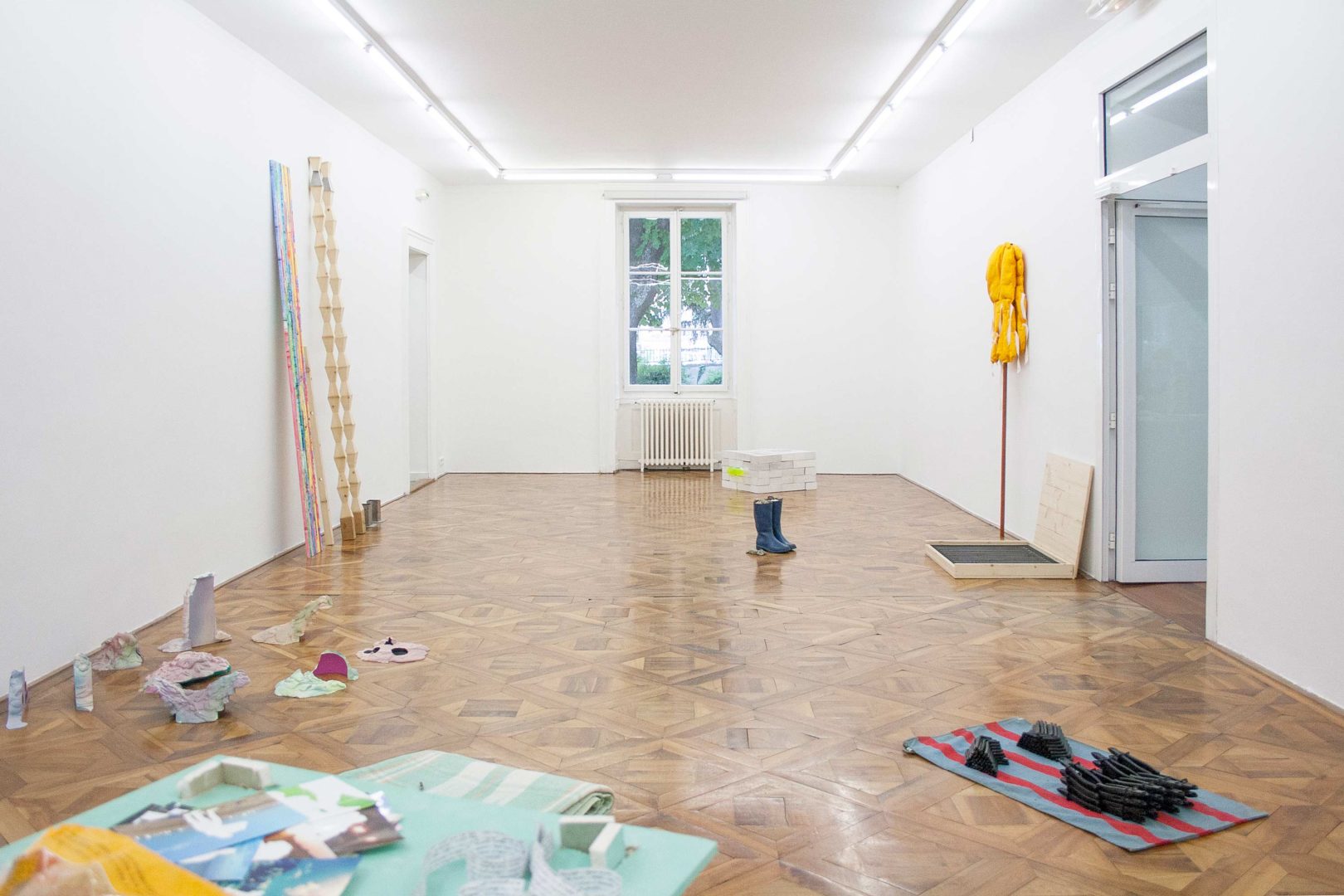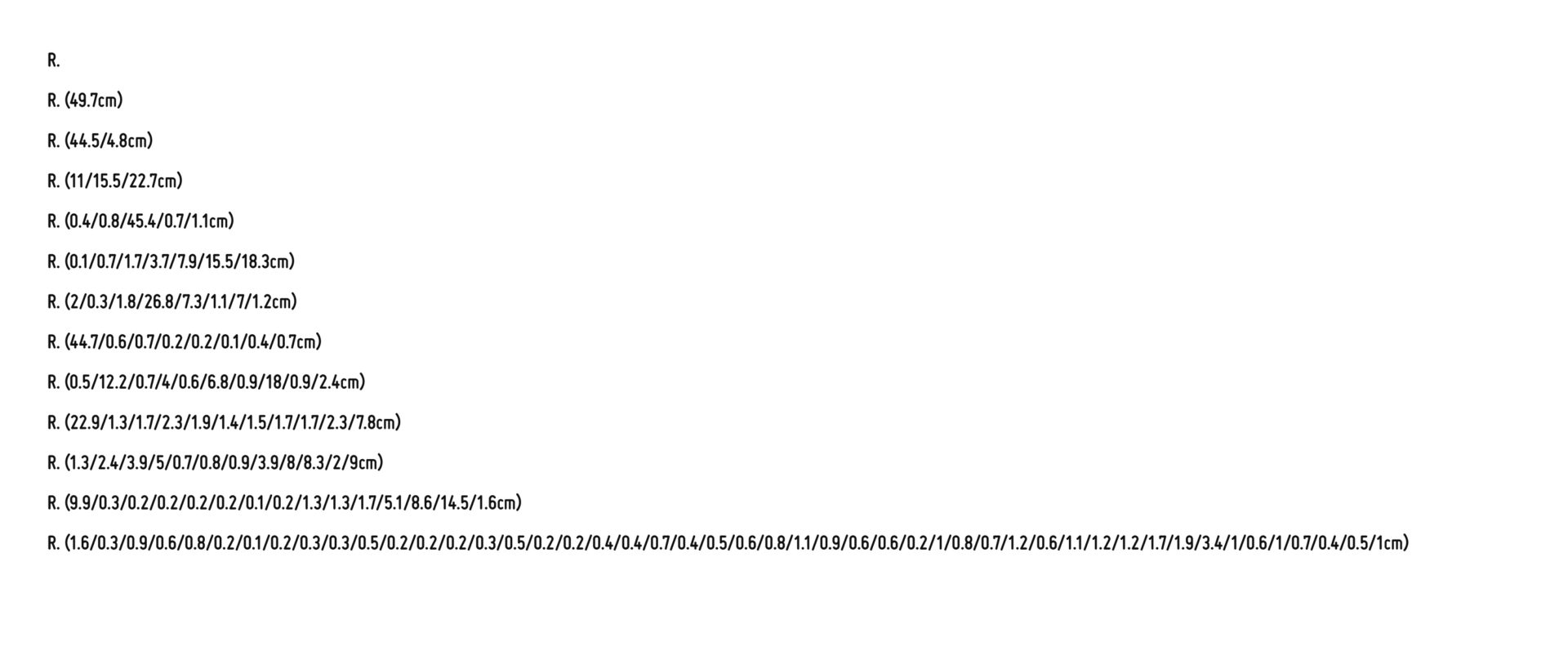 R., 2014

steel, wood, foam, silkscreen
79×65×6 cm
13 flat irons : 52×3×0,4 cm each

Exhibition view Bivouac
Villa du Parc – Contemporary Art Center, Annemasse
Photo Head-Rebecca Bowring
13 black steel flat irons of 50 centimeters in length. Each element is randomly graduated. The intervals are measured, bringing to these objects a title, a function. They become measurement tools. They are then classified by increasing graduation order, as they are placed in order in a wooden box lined with foam, conceived as a jewellery box. On the inner side of the lid, for each element, the measures of the intervals are indicated as follows,: R (ule). (Measurement of the first interval in centimeters / measurement of the second interval in centimetres/etc.).