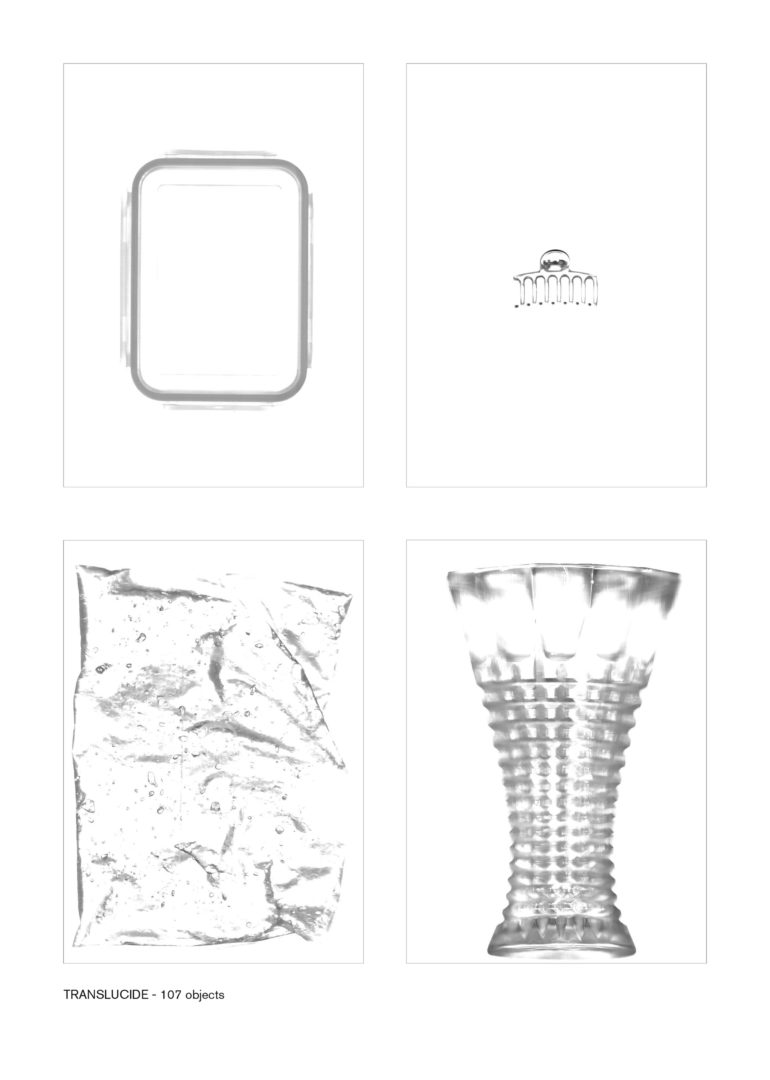 Rue de Savièse 4, 2019

digital print, ring binders, rotative column
39 ring binders : 28×32×7 cm each
rotative column : 81×162 cm
6042 prints : A4 DIN format
made from 1529 objets
1:1 scale reproduction

Exhibition view Beauty and Rooms
Atelier du Nord, Rue de Rawil 3
Palp Festival 2019, Sion
Photo Julien Gremaud
An attributed apartment where the integrality of its objects has been scanned : 1529 reproductions at scale 1:1. These elements are distributed in different classifications, thought according to their functions or proprieties. The classifications are organised in ring binders, which are themselves put on a rotative column. The indications related to the different classifications are written on labels : classification's name / ring blinder's number / objects' number / apartment's address. This data base is relocated and takes place in an architect firm, the ring blinders are merging themselves with the pre-existing office furniture. A classification never being definitive nor exhaustive, this dispositive questions our relation to objects: the way they are stored, organised and interact with each other.