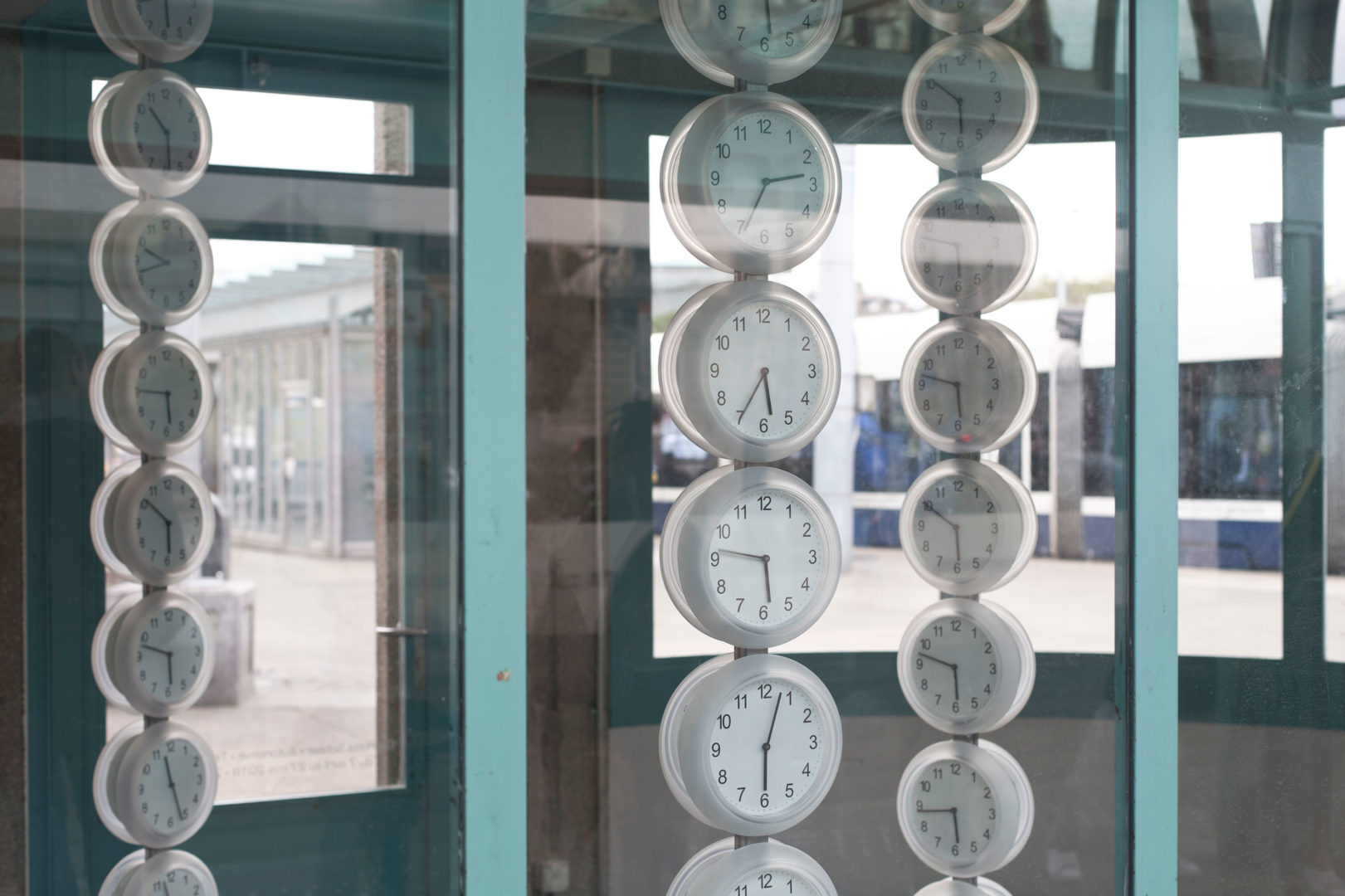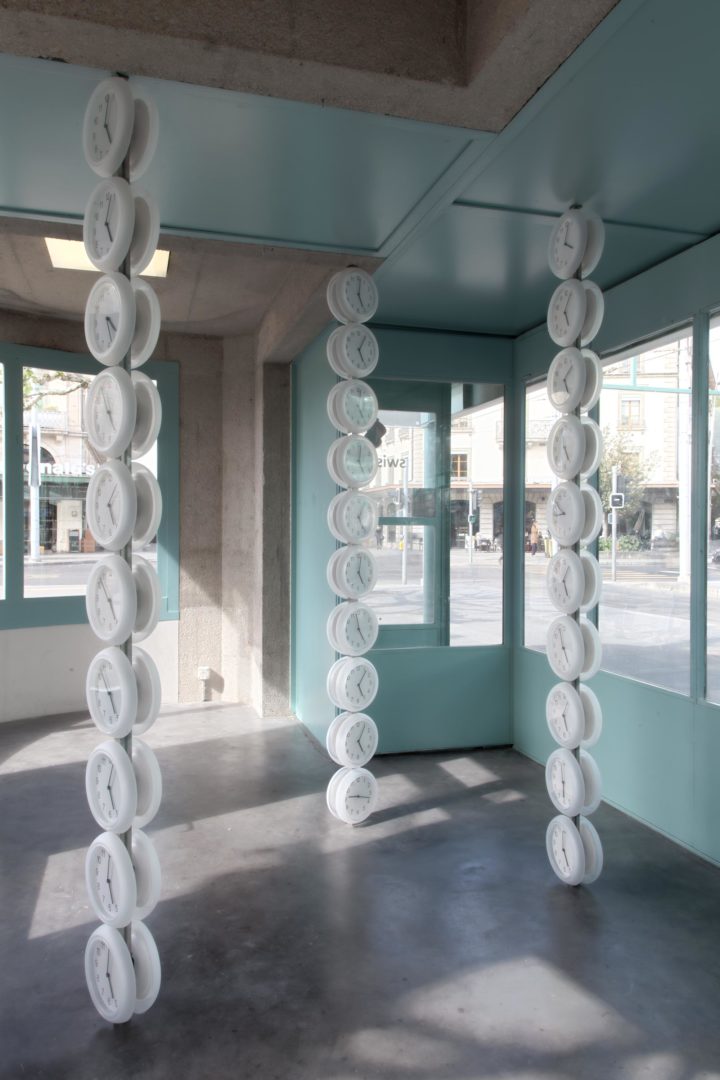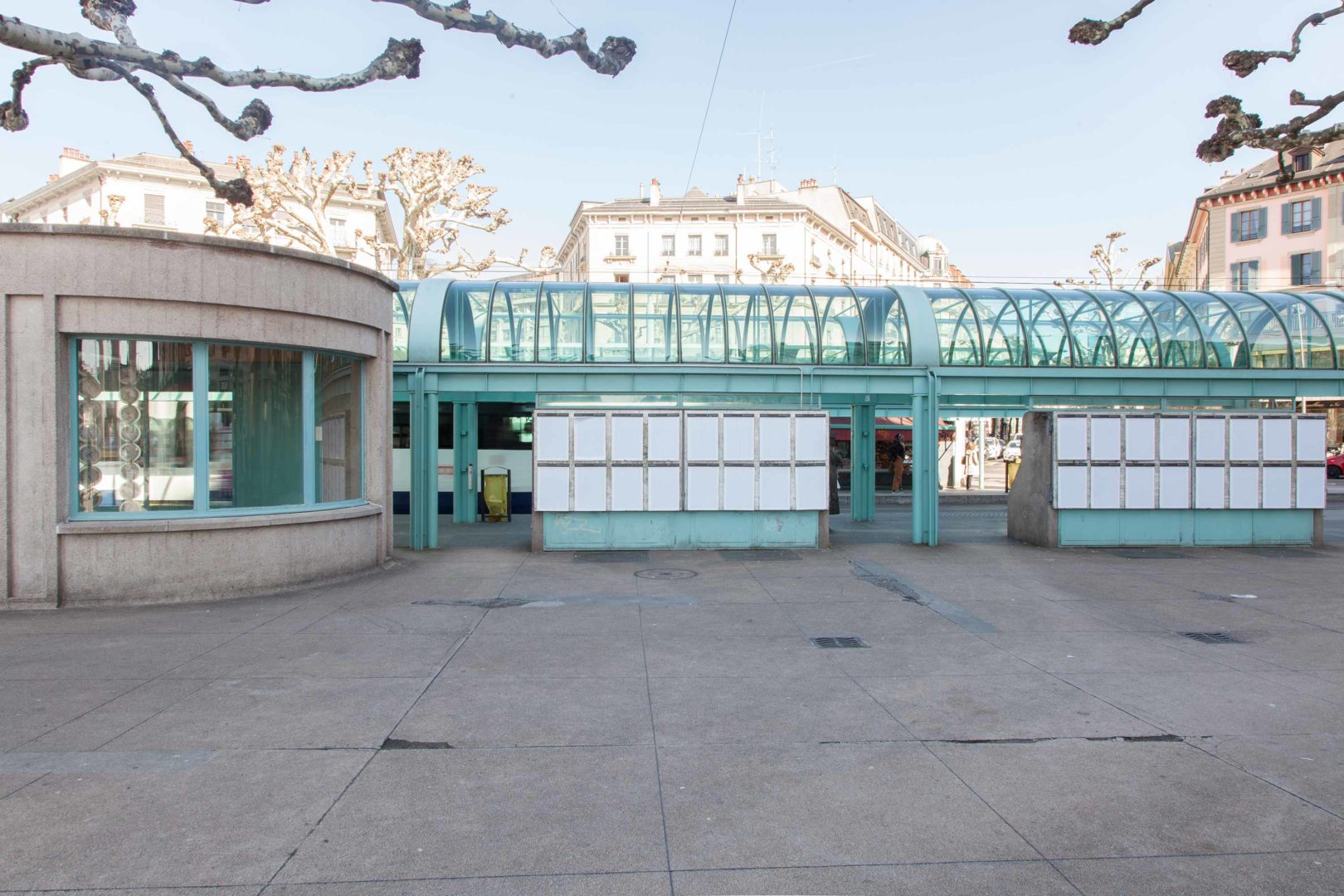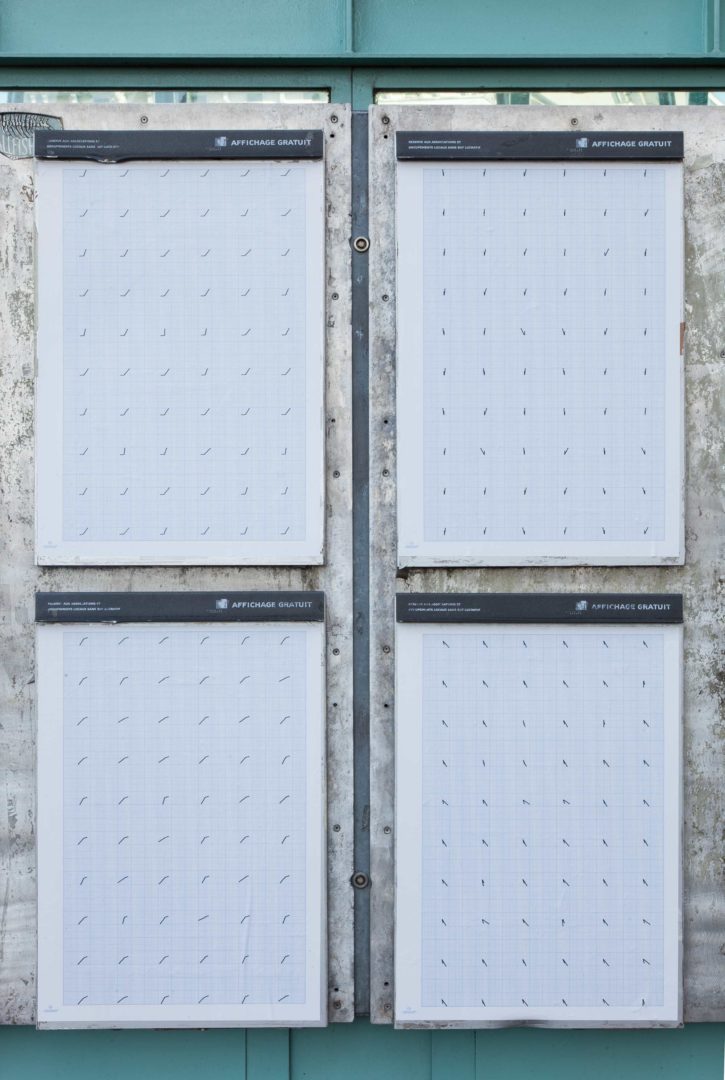 Autonomie, 2018

clocks, steel, offset print on blueback paper, vinyl lettering
installation, variable sizes
60 clocks : 24,5×2 cm each
32 posters : DIN A2 format
vinyl text : 87,5×100 cm

Exhibition view Autonomie
Zabriskie Point, Geneva
Including a text written by Célia Zuber
Photo Etienne Chosson

https://epic-magazine.ch/autonomie-genese-dun-decalage/
https://www.mixcloud.com/RadioVostok/autonomie-de-charlotte-schaer-%C3%A0-zabriskie-point-chronique-la-quotidienne/
https://www.youtube.com/watch?v=Ah42Txb97fY
60 clocks activated together on April 4, 2016. During the two years between the activation of the clocks and the opening of the exhibition, the clock mechanisms gradually followed their very own unique pace. A log book recording the position of the hands and their disruption is maintained throughout the process. Some clocks have already stopped while others indicate a different time. Gradually covered by public posters, 32 drawings accompany the evolution of the exhibition.