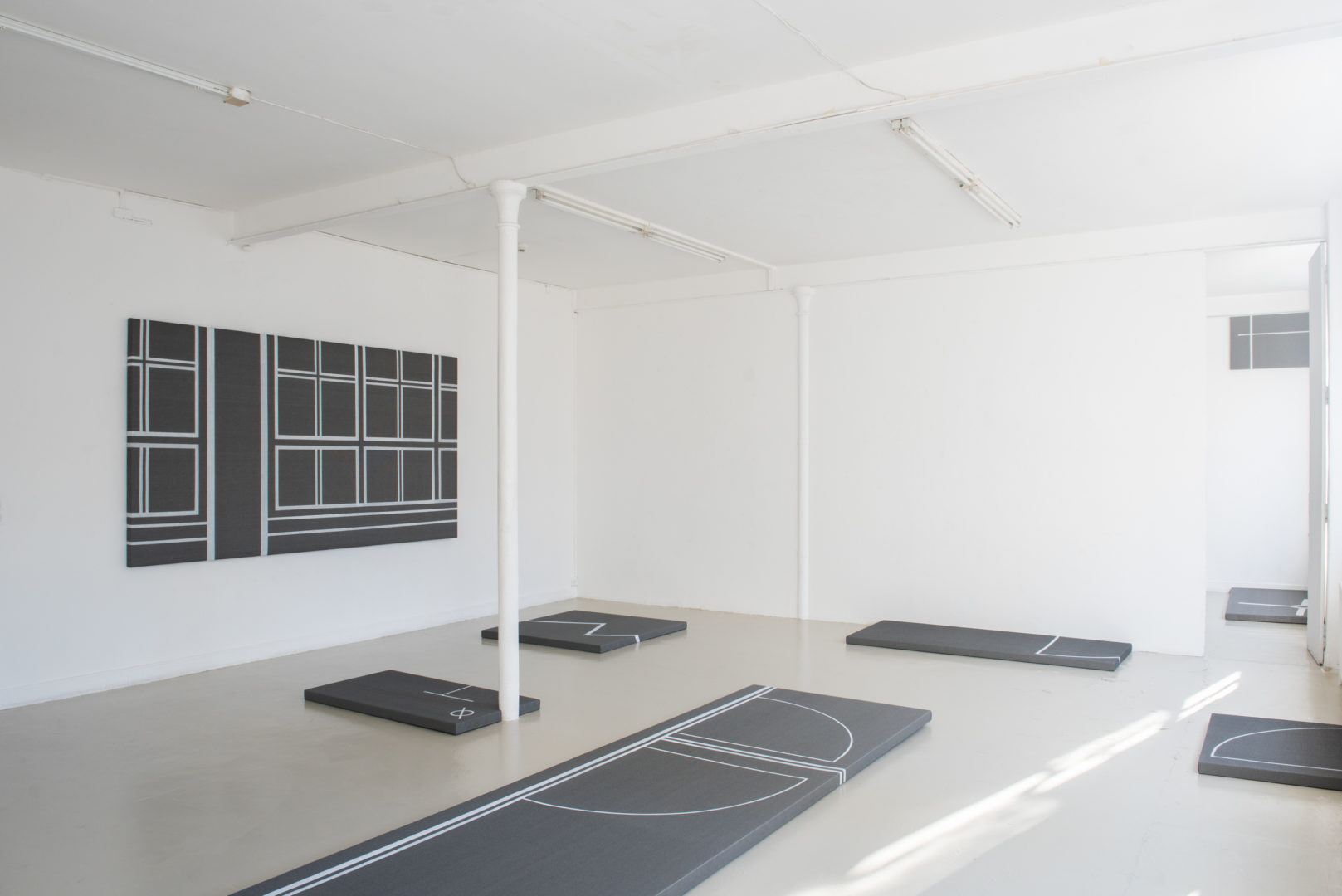 sight-screening tarpaulin, acrylic paint
installation, variable sizes
2020

Exhibition view Witness spaces
Andata Ritorno, Geneva
©Juliette Russbach

With a grant from the Ville de Genève and support from the Bea pour Jeunes Artistes Foundation.
A series of plans and archives, retracing the history of the building where the gallery is located are the links between the space and the history of the building. On the construction plans, the exhibition space is located and some elements isolated. The previous structures of the building are fragmented and reproduced in the form of drawings. This reconstitution of the different plans retraces the architectural memory of the space.